MEET OUR TEAM
We brings together a selection of professionals at the pinnacle of their respective fields. We leverage diverse experiences and individual expertise to come together as a team with one common purpose - achieving a shared vision of making finance accessible to all.
Partners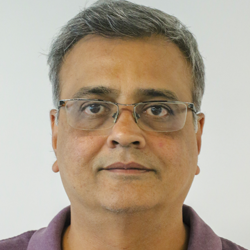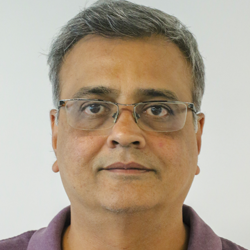 Chaitanya is the Founding and Managing Partner and oversees the firm's overall strategy.
Chaitanya has more than 20 years of experience in Corporate Finance, Capital Market and Structured Finance at Deustche Bank, Bank of America and Standard Chartered Bank.
Previously, Chaitanya was MD at Standard Chartered and led Structuring and Investor Sales for South Asia.
Gulshan is a founding Partner and oversees the firm's new business and investments.
Gulshan has nearly 20 years of industry experience across Transaction Banking, Global Markets and Corporate Finance at Citibank NA , Deutsche Bank AG, Bunge Limited. His last stint at Deutsche Bank was Managing Director – Capital Markets & Treasury Solutions.
Satyam is a Partner at Ekam's Forex business and oversees the firm's FX and Risk management Business. Satyam has nearly 15 years of experience in Corporate and Institutional Sales.
Prior to Ekam, Satyam has worked in Citibank heading the FX-Prime desk managing top foreign exchange trading counterparties like RIL, Tatas, L&T, Wipro, HCL, Infosys, Aditya Birla Group.
Milind is a Partner at Ekam and oversees the Investment Banking branch of the advisory firm and has over 26 years of experience in the field.
Milind began his career as a Commercial Banker at American Express Bank where he worked in Trade Finance and Corporate Banking. He moved on to become Head- Corporate Finance at GE Capital India. His longest stint was at the IL&FS Group, where he spent 23 years and was involved in raising capital for infrastructure verticals through equity and mezzanine capital, mergers and acquisitions and managed stressed assets.
Till March 31, 2018, Milind oversaw the Financial Services business of IL&FS in his capacity as Joint Managing Director. From August 2018 to July 2019, Milind was the Group CEO of Religare Enterprises as part of a turnaround exercise to revive the Group.
Execution Team
Satvik leads execution for equity transactions, and assists with origination across products.
Previously, Satvik has worked with Centrum Capital and CIMB within their investment banking teams, and has experience across Private Equity funding advisory, Mergers & Acquisitions & Structured Finance.
Satvik has a Masters degree from London Business School.
Arvind is responsible for Structured finance business at Ekam.
Prior to joining Ekam, Arvind has worked with firms such as Centrum, IL&FS and IFCI, across segments i.e. Structured Finance, Corporate banking, Project Finance, Project Equity and Trade Finance.
Arvind earned his Masters of Finance from University of Delhi and his Bachelor's degree from Institute of Chemical Technology (formerly UDCT).